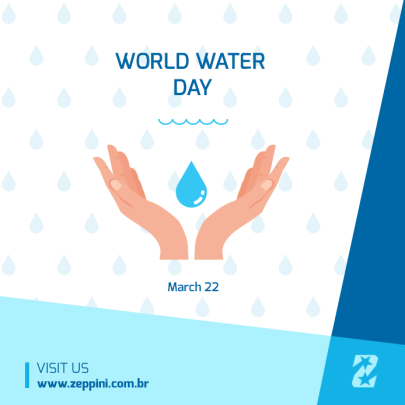 With the theme "Nature for Water", this year's world water day shows how we can use the nature to overcome the water challenges of the 21st century.
The campaign highlights that we can overcome the water crisis by integrating nature with the city, performing actions such as forest conservation, reforestation, reconnection of rivers, rainwater harvesting, among others.
Zeppini Ecoflex encourages sustainable actions and the use of environmental protection solutions in Petrol Stations to reduce the environment pollution and to avoid the contamination of the hydric resources available.
The company emphasizes that the Petrol Stations have the responsibility of avoid the soil contamination and, consequently, of water applying environmental protection equipment, such as Containment Systems, Storage Tanks with double protection and Oil and Water Separator System.
Fuel leakage or improper disposal of oily effluents can cause major environmental impacts, contaminating soil, vegetation and water.
Access the Zeppini Ecoflex website and know the company solutions for environmental protection www.zeppini.com.br/site/en/produtos