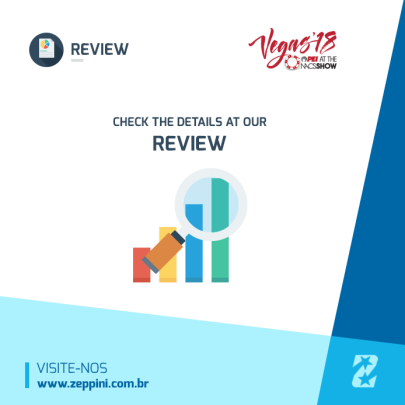 The month of October was quite busy for Zeppini Ecoflex, after participating in another edition of the event PEI at the Nacs Show.
The event organized this year in Las Vegas, confirmed once again its importance for Petrol Stations equipment, car wash and convenience stores, occupying an area of more than 35,000m² and receiving over 20.000 visitors during the 3-day event.
The event was also considered a success for Zeppini Ecoflex, which received visitors from more than 30 countries, interested in the most diverse products lines offered by the company.
The equipment that most appealed the curiosity of the visitors was certainly the Vapor Recovery System – Keeper, that attracted attention by its innovative proposal and performance that ensures the return of the invested amount in a short time.
Check details about the Keeper System in:
http://www.zeppini.com.br/site/en/produto/83/sistema-recuperador-de-vapores–keeper
It is also possible to highlight the interest of most visitors in the Fuel Flex – ONE piping system, that in a few months will count with the European certification EN for all the available diameters, including the double wall models.
Keep checking our social networks to learn about the latest news on:
Blog – www.zeppini.com.br/blog
Facebook – www.facebook.com/zeppiniecoflex
Youtube – www.youtube.com/zeppiniecoflex