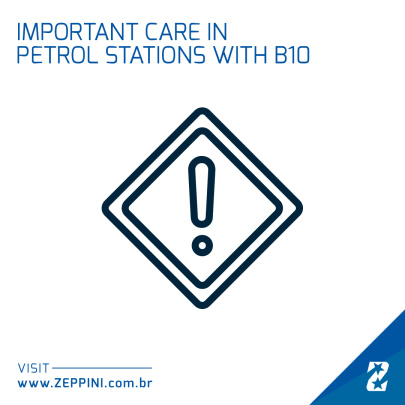 In 2018, the Brazilian law that requires the addition of 10% of Biodiesel to the commercialized diesel oil came into force. And there are projects that indicate that by the year of 2023, this percentage will reach the maximum allowed limit of 15%.
For those who are not yet commercializing B10, and want to include this fuel in their portfolio, it is important that some cares are taken given the high hygroscopic (water-absorbing capacity) of the blend.
There are some important precautions to take early in the implementation of the fuel, such as cleaning the Underground Storage Tanks before the first discharge of the B10.
Special attention is also required for the maintenance processes, and there may be a need for more frequent interaction such as draining the Tanks, draining the containers and replacing the filter element in the Diesel Filters.
It is important that the owner and his team are also aware of climatic conditions, which is a regional factor that may contribute to an increase in the need for preventive maintenance, especially in more humid areas.
If you need more information about the B10 and suitable equipment for use with this fuel, consult the Zeppini Ecoflex team.