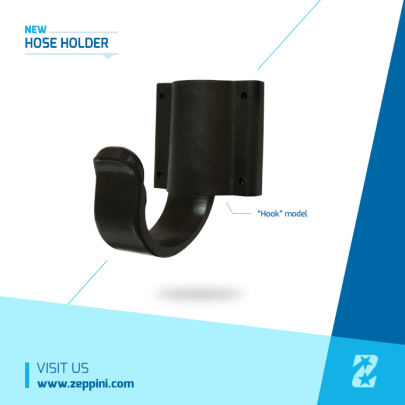 Zeppini Ecoflex is completing even more its line of Dispenser Accessories, with the launch of the Hose Holder model Hook.
The equipment is produced in nylon with fiber, high quality material that prevents it from bend, knead or rust, and in black color so there is no contrast with other accessories of the dispenser.
The Hook Holder counts with characteristics that help to extend the lifetime of the Dispenser Hose, being easily regulated to ensure that it will not be in contact with the ground, in addition to count with rounded edges ensuring that no cuts are made to the Hose body.
This is another item of complete range of dispenser accessories line, which counts with Automatic Nozzle, Swivel, Dispenser Hose, Fuel View Device and other models of Hose Holders.
Access the company website and check details: www.zeppini.com