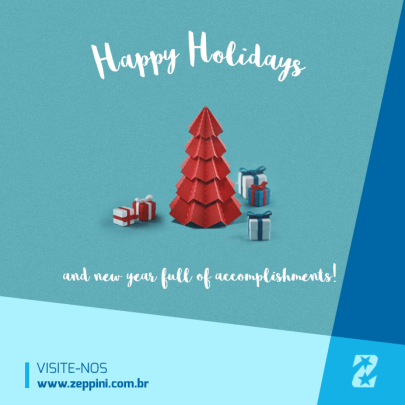 After a lot of hard work in 2017, the Zeppini Ecoflex can celebrate the end of another year of new projects, many achievements and success.
We thank all partners, employees and consumers who have contributed for these achievements. And that in 2018, we can all be together, overcoming new challenges and reaching our goals!
Happy Holidays and a Happy New Year!