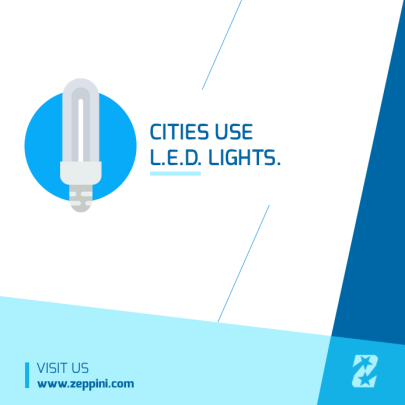 The LED illumination is no longer a trend and has become popular quickly due the numerous benefits that it provides to its users.
The technology is considered the most recent in the market and has been used in street lighting in several major cities in the world, such as New Delhi, Los Angeles, New York, São Paulo, Birmingham and Buenos Aires.
One of the most recent examples is the city of New Delhi, second largest city in India, which has one of the largest projects for replacement of conventional lights for LED implemented by the National Street Lighting Program of the Ministry of Energy.
The project includes the installation of more than 75.000 points of LED lighting, focusing on parks and dark spots of the city. With this replacement, the city will reduce the emission of 44.000 tons of carbon dioxide into the atmosphere per year.
In addition, the project also includes an app where residents can tell the city administration about defects in street lights.
Another highlight in the use of LED luminaires in public lighting is the city of São Paulo, one of the first in Latin America to adopt the technology to illuminate streets and parks of the entire neighborhood of Heliopolis.
Currently, other neighborhoods in the city also uses the technology, are more than 70.000 points of LED lighting. The luminaires have a durability of up to 10 years and save up to 50% of the energy costs.
Zeppini Ecoflex has its LED luminaire model to attend efficiently the petrol station market, with the possibility of up to 70% costs reduction with lighting.
The solution have 100W power, more than 10.000 lumens, that highlight all the details of the station, and high Color Rendering Index (CRI), which ensures greater color fidelity and values the petrol station environment.
For more details about the Zeppini Ecoflex LED Luminaires, access:  www.zeppini.com