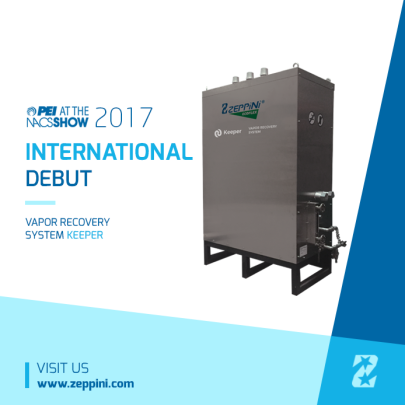 The PEI at the Nacs Show is being stage of an important event for Zeppini Ecoflex. This is the first time that the Vapor Recovery System – Keeper is being presented in an event with global reach.
Launched two months ago, the equipment has received many consults in the Brazilian market and now is already attracting the attention of professionals from different countries at the Zeppini Ecoflex booth at PEI 2017.
According to Marcelo Caio, Marketing Supervisor of the company, the Keeper debut in the global market has been a success. "The equipment acceptance in the market has been incredible, every time that we present its characteristics and the benefits it provides, we gain the consumer interest".
The new equipment offered by Zeppini Ecoflex transforms the vapors that passes through the vent line in fuel again and has as main characteristics the reduction of emission of vapors in the atmosphere and a great savings for the Petrol Station, thus providing quick return on investment.
In addition to the equipment high level of efficiency, Zeppini Ecoflex also makes available to the interested a complete consultancy about the required structure, installation format and calculation of the time for return on the investment.
To learn more about Zeppini Ecoflex Vapor Recovery System, visit:  www.zeppini.com.br/site/en/produto/83/sistema-recuperador-de-vapores–keeper