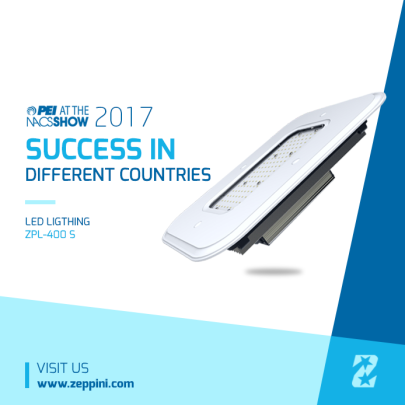 During PEI 2017, one of the latest Zeppini Ecoflex launches that has been target of many queries is the ZPL-400 L.E.D. luminaire.
The equipment, which was launched earlier this year, is already being used in countries as Jamaica, Panama and Uruguay, and after the first exhibiting at an international event, it will reach other countries.
The team that is on the first days of PEI 2017 at McCormick Place, the Chicago exhibition center, noticed a great interest from the visitors who identified in the Luminaire a product that offers numerous benefits to the Petrol Station, such as business valuation and excellent cost x benefit.
The Zeppini Ecoflex L.E.D. Lighting has more than 10,000 lumens, which provides greater visibility to the Petrol Station, has a high Color Rendering Index (CRI) and provides savings of up to 70% in lighting costs.
Zeppini Ecoflex equipment is available in versions ZPL-400S and ZPL-400L, with only one difference in its frame, one produced in plastic and other in aluminum.
Check more details about the L.E.D. ZPL-400 Lighting with the Zeppini Ecoflex team at the booth 4149 of the PEI 2017 or visit the website: www.zeppini.com.br/site/en/produto/16/luminarias-led