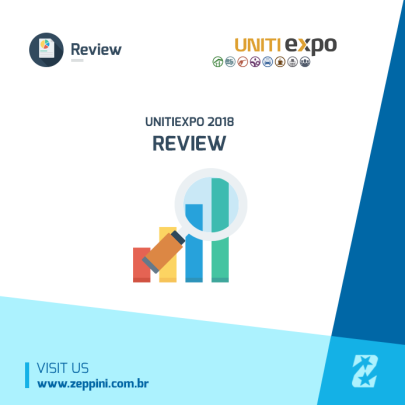 Once again the Zeppini Ecoflex presented solutions that were highlight during the 3 days of UnitiExpo 2018.
Brazilian Presence:
The first highlight is the presence as the only Brazilian company among the great global players in the industry.
With a booth of more than 80m², Zeppini Ecoflex occupied a space in the main halls of the event to present its solutions.
Important News:
The company's most recent launches also made its first appearance at the event. Among them, it is possible to highlight the Fuel Flex ONE Piping System, which was pre-launched in the last edition of the event in 2016.
Check the article with details about the presentation of this system at:
zeppini.com.br/bloginternational/index.php/unitiexpo-2018-zeppini-ecoflex-piping-system-with-en-certification-is-a-success-in-european-event/
Space for the most traditional range:
There were also visitors interested in the more traditional Zeppini Ecoflex lines of equipment.
Containment System, Oil and Water Separator System, Dispenser Accessories, among other items of the company full range were also requested by visitors and will probably arrive to some new countries soon.
Zeppini Ecoflex thanks again everyone who visited its team during this important event, and invites everyone to follow on social media the details about its participation in another big event, the PEI at the Nacs Show:
Blog: www.zeppini.com.br/bloginternational
Facebook: www.facebook.com/zeppinieng
Twitter: www.twitter.com/zeppini